Question:
We're thinking about selling our house for-sale-by-owner. A house recently sold in our neighborhood for about $120 per sq.ft., so I thought we could multiple our house's sq.ft. by $120 to figure out the value of our house. But my wife says that won't work. Who's right?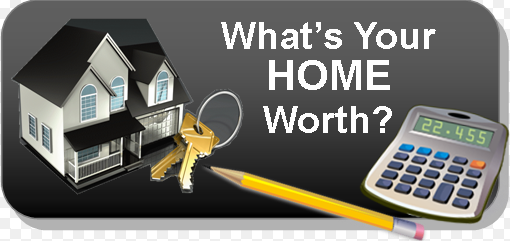 Price-per-square-foot (sq.ft.) can be an interesting number to review and study. In fact, tracking per-unit prices can be useful in examining market trends. But looking at that ONE number to determine a specific property's value is generally not reliable.
Consider this: do you think ONLY about the size (sq.ft.) of a house when deciding which house to buy?
Of course you don't. Buyers consider a number of characteristics when considering buying a house: sq.ft., condition, quality, upgrading and remodeling, special features, site size, location, views, room counts, car storage, and so on. Generally, these characteristics can each contribute some value to the property. So, if the market places importance on these (and more) characteristics, why would you look at only ONE of those to determine a property's value?
I sometimes explain it this way: You walk into a bakery and see a cake behind the glass. It has 10 slices and costs $10. But you're not really sure you want to get that one, so you move on to another cake which has 20 slices. But knowing the first cake cost $1 per slice, but you say "I'm not really sure I want to spend $20 on this cake." The baker hears your comment, and tells you the second cake is actually $15. So why aren't the cake prices based ONLY on the number of slices – shouldn't both the cakes have the same per-slice price? No, because people don't ONLY consider the number of slices when buying a cake – they think about the toppings, flavor, color, layers, filling, platter, and so on, just as buyers know that multiple characteristics contribute to the value of a property.
It sounds like your wife is right on this one. You really can't compare your property to the house that sold down the street without addressing how the ENTIRE property (not only its size) compares to yours. Does the other house have better or worse upkeep, larger or smaller yard, superior or inferior upgrades, more or fewer bedrooms, covered or uncovered car storage, and so on? Consider this: an 800 sq.ft. house might have a $150 per-sq.ft. rate, but a 1,600 sq.ft. house might have a $100 per-sq.ft. rate. Even though it's just an example, you can probably see how quickly your per-sq.ft. method might throw off your estimate. I'd recommend that you look at more characteristics of the sale down the street, and then you can decide if it really is (or is not) a good comparison to your house.
This article was first published in GJ Real Estate Weekly, Grand Junction Colorado news publication written by Joshua Walitt.
See Related Articles:
Q & A with Josh Walitt on Residential Appraisals
5 Guidelines in Hiring the Right Appraiser