The proposed AMC Rules from the Agencies are out in draft form.  Coalitions, industry organizations, and groups of appraisers are examining these and other Rules.  There is discussion amongst appraiser groups and other industry participants like never before.  It's a great time to make your voice heard and to hear what others have to say!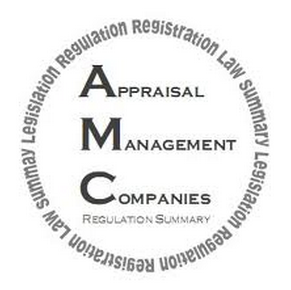 When I helped put together a petition to the CFPB a few weeks ago (related to correcting the Customary and Reasonable Fee Rules which allows circumventing the intent of Dodd-Frank), I never imagined the amount of responses I would receive. With so much change going on in the industry, I encourage every appraiser to be involved:
What is your Appraiser Coalition doing?

How can you be involved in the local chapters of AI and other appraisal organizations?

Have you read your State's Appraiser and AMC rules?

Have you read the Appraiser Independence rules established by CFPB, HUD, the Agencies, and other entities?

Who do you contact if you have questions regarding State laws and rules?

Have you contacted the CFPB regarding enforcement of Appraiser Independence or Customary and Reasonable Fees?

Have you completed any and all available fee surveys related to establishing your area's typical (aka Customary and Reasonable) fees?

When was the last time you met with other appraisers in your area?

Have you signed and shared the Petition to the CFPB?

Are you part of online discussion groups that are positive and share useful information?
Obviously, we all need time to do our work, but issues related to our independence and our fees are part of the foundation of that work itself, so we need to make time to be engaged in the industry discussion. My talk at Valuation Expo this June will touch on related fee issues, with the overall topic being compliance-related issues and their practical applications to our everyday work.
One argument against the Rule-based solution is the assumption that consumers, in the end, really don't care how much an appraiser is paid. (So is this really a consumer issue? the argument goes.) While consumers may not care about an appraiser's paycheck per se, let's not fool ourselves: consumers do care 1) how much they are paying, and 2) what they are paying for. I would argue that consumers DO care how much the appraiser is receiving – since it may differ from what they are charged on the settlement sheet (which may reflect a higher fee than is necessary).
If a loan settlement document shows the consumer is being charged $600 for the Appraisal Fee, I think that consumer would find it surprising – and confusing – to learn the appraiser was actually paid $300 (this is an illustration). Even real estate agents and loan officers tell me they are confused over this issue: Why does the appraisal report say the fee is $300, but the borrower is being charged $600?
The CFPB allows lenders to separate the two fees on the settlement document. But in situations where the lender chooses to comingle the fees on the settlement document, the consumer may not realize they are being required to pay an AMC fee – which is an optional service.
To help alleviate this confusion, many states now require appraisers to post their fees in the reports. HUD also gives this authority to the appraiser for FHA appraisals. (Some AMCs expect the appraiser to post the breakdown of fees within the body of the report.) I have posted my fee in appraisal reports for years.
But be sure to include a disclosure explaining why the Appraisal Fee on settlement documents may differ from the fee you've typed in your report, so there is a clear explanation of any "additional" or "different" fees. Take a look at a sample here.
In the end, Appraiser Independence and Fee issues are complex and there is no easy one-route solution. We must proceed with caution.
My two points today:
CFPB Rules related to C & R Fees do not allow for any real enforcement of Dodd-Frank, and need correction.

Post the Appraiser Fee in the body of the appraisal report with a clear and understandable explanation to avoid consumers misundertanding settlement documents.
Take a look at the Petition, and please sign and share it. But don't stop there: Know your industry, Get involved, Take action.
Josh Walitt