Hi Everyone, My name is Joshua Walitt and this is my official blog site. I hope some of you were able to read my blogs from Appraisal Buzz (www.appraisalbuzz.com) about Appraisals, Valuation,Business Management, Real Estate and among others. However,  with my desire to get your inputs and comments on my writings and blogs, I have decided to place some of my articles here in my site to get your questions or comments and be able to personally answer all of your queries.
So here's my first article taken from Appraisal Buzz blog page.
Business Management
Appraisers are really good at finding comps, measuring and drawing houses, evaluating a property's highest and best use, analyzing the market, extracting and applying adjustments, driving to comps, and communicating final results. We have a big skill set! But what are we not always good at? Actively managing our businesses.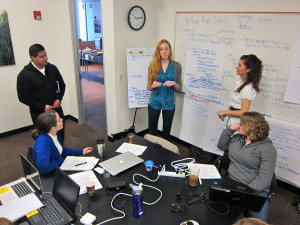 Sometimes it seems like we're so busy appraising that we really don't have time to take that big step back in order to actually review our workflow, fine-tune our efficiencies, set our goals, monitor our fees, and manage our clients. So what are some of the processes we need for a successful appraisal business? My business management includes fees, invoice tracking, turn-times, client management and other components. Let's take a look at fees and turn-times.
Fee and Turn-Time Management
Appraisers are doing it more and more, but it's still worth mentioning here: quote your fee and your turn time to clients. Don't accept a mini-fee or a mini-turn-time simply because the order appeared in your Inbox. What is your time worth? Could you make double from another client? (Yes, sometimes mini-fees are that low!) Have you checked with colleagues to see if this client is good to work with, or if they even pay? If you never ask for a higher fee or for an adequate turn time for proper research and reporting, then one thing is 100% guaranteed: You will never get that higher fee or that longer turn time! No client is going to email you after you've accepted the assignment and ask, "Do you want a higher fee? More time?" You're not going to get every assignment you counter, but you might be surprised by how many you will get.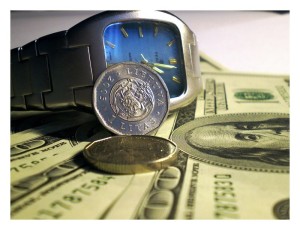 Many appraisers were eager for Dodd-Frank (and the expected changes to TILA) to revolutionize and fix the mini-fee problem. But, alas, the Federal Reserve's customary and reasonable rules which resulted from Dodd-Frank still allow predatory clients to continue paying their mini-fees. We can't wait for the government to fix our fees (and do we really want a federal or state agency controlling our fees?), so who can we rely on to ensure adequate fees and turn-times? It has to be up to us, especially given the ever-increasing levels of narrative expected in appraisals, and the associated increase in time it takes to write up the report.
Be sure to point out any complexities that will need more research time, longer drives to comps, additional research and longer write-ups. Are you charging the same fee for the 1,000 sq.ft. property on ¼ acre as you are for the 5,000 sq.ft. house on 15 acres in a market area with only 12 sales in the past year?
And there's no apologizing for your fees, right? If you are putting the necessary research and time into the process and reporting of the appraisal, there is no reason to be squirming when you quote your fee.