Both of my children play soccer, just as my father and I did. And as with any game, you have good games and bad games. But what is a "good game" really? What does it mean to "play well", and do we mean as a team or as an individual player? If I say I "had a good season", some folks might assume my team won most of its games, others might think we at least finished off the season strong, and others may even believe that I mean I improved my performance compared to the previous season. 
A seemingly-simple phrase or word can be interpreted numerous ways and really isn't terribly meaningful on its own.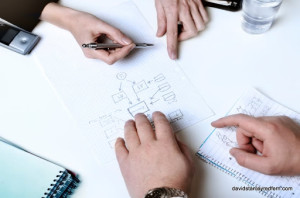 So, let's step into appraising… "Declining", "Increasing", "Stable" and "Unstable" are wonderful places to start in the reporting of a market analysis, but they are certainly not good places to stop: more information is needed to report an understandable report. What will our Users believe we mean by "Increasing", "Stable" or other trend-related words?
Many times (notably in mortgage-related work) we are not using these terms to forecast or to predict future market conditions. To avoid our Users' believing we're making predictions, we need to explain that we are using these terms to describe the market leading up to the effective date, and that those trend conclusions help to direct our time/date-of-sale adjustments (and possibly other areas of our analysis). Of course, in some assignments such as relocation-related work, we may in fact be developing forecasts.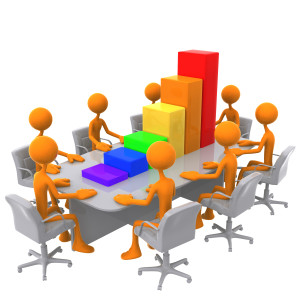 For our User's sake, we need to define what exactly we mean by these types of terms. Just like we include a definition of Market Value and UAD codes and abbreviations, why not do the same with market conditions? Are we explaining what terms like "Decreasing", "Increasing", "Stable" and "Unstable" mean within the context of our report, what indicators and measurements we've analyzed to come to those conclusions, and how those conclusions impact other portions of our report? Without such explanation, we risk our User thinking "Increasing" means the market is going to continue increasing, that median sale prices have increased consistently over the past 12 months, or other interpretations that we possibly aren't intending to make.
From reviewing appraisals, we can see these types of explanations are not always included in appraisal reports. So set yourself apart and include your own reliable explanations of these terms, citing available resources related to market conditions and trend analyses. For a start, take a look at HUD Mortgagee Letter 2009-09, which briefly defines a declining market. The Appraisal Foundation's 2012 Valuation Advisory 3 provides a good list of indicators which can be analyzed for market trend analysis.
Then, take the next step: take the statistics and analyses for your particular assignment and relate them back to your definitions and specifically to the development of your appraisal.
This article was first published from here.